Team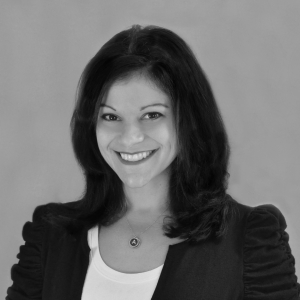 Andrea
Andrea is the founder and CEO of Arco + Associates, LLC, a marketing communications firm based in St. Louis, MO that serves clients nationwide. Prior to starting Arco, Andrea directed the marketing efforts at two Boston-based law firms, held senior copywriter positions at advertising agencies along the East Coast, and worked as the Marketing Director at The University of Virginia's Engineering School.
She has been published in The Boston Business Journal, Women's Business, The National Law Journal, and The Pittsburgh Business Times. She graduated summa cum laude from Wake Forest University in Winston-Salem, NC with degrees in communications and journalism. She was the only Master's candidate to be awarded a full scholarship to the Corporate Communications program at Duquesne University. She holds advanced certifications in corporate communications, public relations, and business marketing.
Andrea also authored a children's book in 2013 which, after publication, won a Mom's Choice award and an honorable mention at the Paris Book festival. The book, Wally McBap Needs A Nap, was named Book of the Year by Creative Child Magazine in 2014.
Andrea is a member of the Public Relations Society of America and the American Marketing Association and has received awards for multiple campaigns she has conceptualized.
Jillian
Communications Specialist
Jillian is a creative problem solver whose weapon of choice is the written word. Since graduating magna cum laude from the University of Missouri – School of Journalism, Jillian has brought her communications expertise into both corporate and agency settings. As marketing director for a national company based out of Nashville, TN, she launched a rebranding initiative and implemented market entry strategy. Her agency experience fine-tuned her ability to customize brand voices for a variety of clients. Jillian specializes in developing strategic marketing campaigns, digital communications, and copywriting. She has also been published in Advertising Age.
Emily
Senior Account Manager/Operations
Emily is a creative and innovative professional who thrives in a fast-paced environment. A natural problem solver, Emily is adept at effectively addressing challenges, interfacing with clients, and streamlining processes.
Prior to joining Arco, Emily was the New Contact Executive and Event Coordinator for a marketing company based in St. Louis, MO. In this position, she was in charge of new business development, securing speaking engagements for leadership, and social media communications.
Emily graduated magna cum laude from Murray State University with a degree in public relations and advertising. She is an accomplished photographer, and enjoys reading, golfing, and spending time with family and friends.
For more information on our marketing services, contact us online or call us at 636.527.9254.