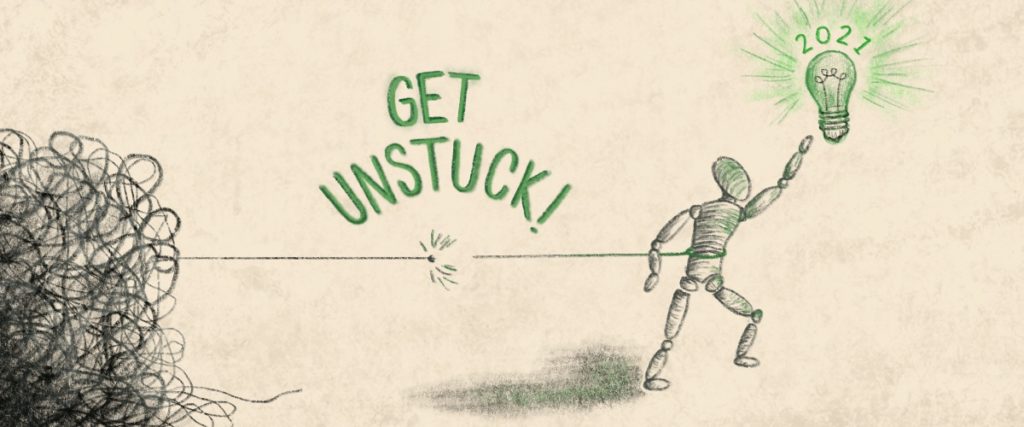 While times are still unpredictable as we enter the New Year, that doesn't mean you have to adopt a "wait and see" mindset as we wait for the dust to settle. Here are our top three tips to stay focused and positive this year and beyond:
Be dynamic with your planning. Setting goals – both big and small – is the first step towards setting your business up for success. Uncertain times have made planning for the future tricky, but definitely not impossible. As you begin to revisit your business goals for the upcoming year, consider that achieving them may look different than it has in the past. Setting a flexible marketing plan, attainable sales goals, and a realistic budget will give your business room to grow. Implement new initiatives like:
Taking time to celebrate the small wins with your team. Remember – everyone still loves a good pizza party (even a virtual one)!
Scheduling regular check-in meetings where you can take time to review your numbers and progress so you can continue to adjust as necessary.
Not giving up on the long-term. Your biggest goals relating to growth and revenue are still within reach, even if current circumstances delay them by a bit.
Stay engaged on social media. Many of us miss the personal connection that accompanies interacting with people at our favorite events and venues. In 2020, Facebook found that 98% of people who belong to an online group feel a sense of belonging because of it.
Staying or becoming more active online is a great way to make your customers or clients feel more connected to your business. And if you don't have a following yet, then now is the perfect time to start building one! If you're working to give your social media presence a boost in 2021, try:
Sharing behind-the-scenes content. Whether it's a project in the works or a sneak peek at a big announcement coming up, don't wait to create great content.
Rethinking your hashtag strategy to spark engagement and collect user-generated content. Bonus points for creating your own that resonates with your audience!
Posting video content to your business channels – and Facebook/Instagram Stories in particular – to get more shares, likes, and views.
Improve your customer experience. Sometimes the best way to improve your business into the future is to listen to the people who have supported it. Send out a survey asking for constructive feedback about their experience with your company. Some survey best practices include:
Keep it brief. Too many questions could tank your completion rate or overwhelm your audience.
Have a specific goal in mind. Once you've decided what you want to learn from your survey, you can narrow down your questions to address that goal.
Include a mix of short and extended response questions. Asking only multiple-choice questions may not yield the information you need, while requiring open-ended responses for every question might turn people away.
2021 is already filled with possibilities for you and your business. Make sure you're fully prepared to take advantage of them moving forward. And if you need a little help in getting there, let us know. Whether it entails crafting a multichannel strategy or offering content support, the Arco team is here to help you succeed.