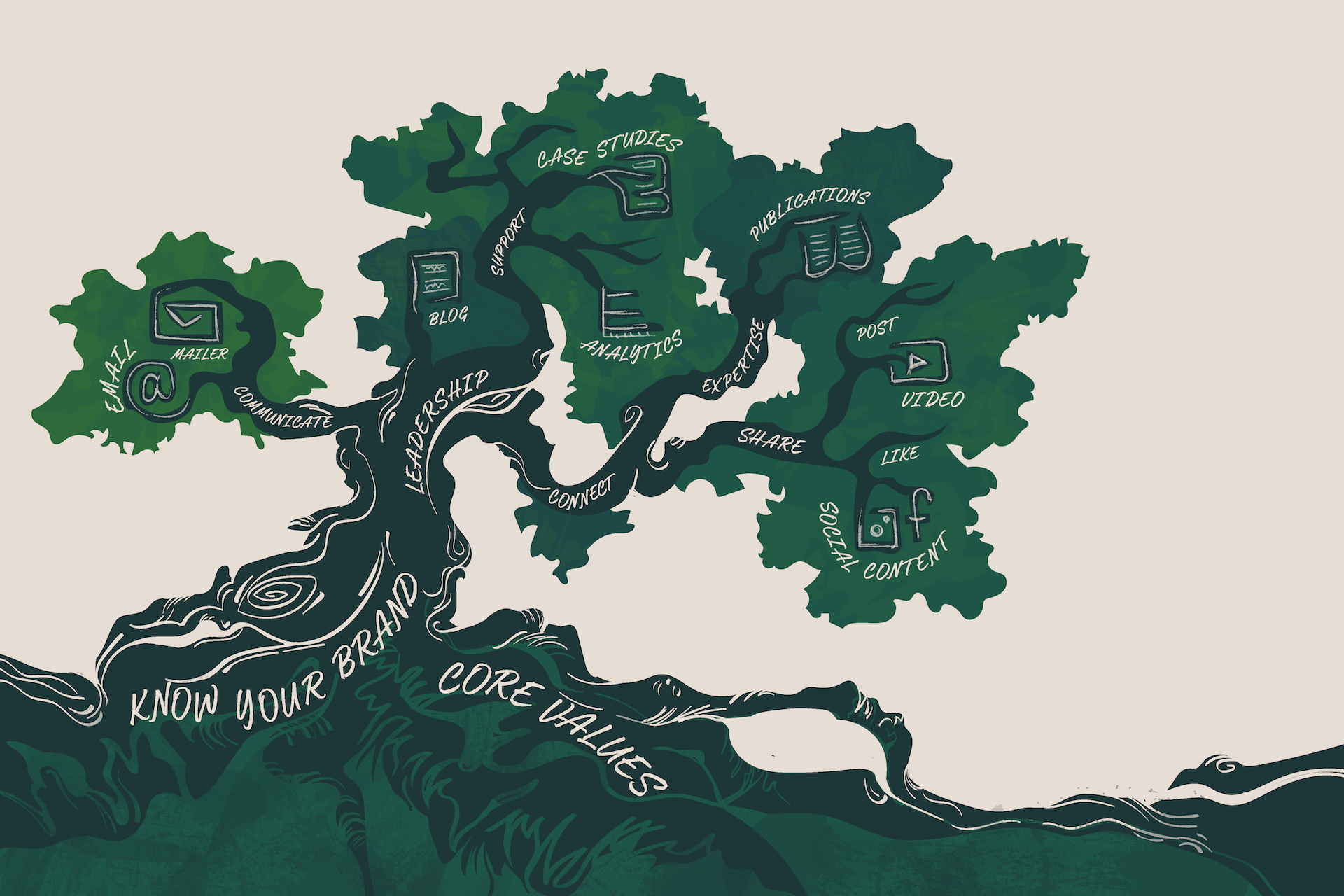 While the unknown still looms over us as we settle into the discomfort, is your brand adding or subtracting to the uncertainty your current and potential customers are experiencing?
Through good times and bad, content marketing has emerged as the go-to marketing tactic to promote in-house thought leadership, convey confidence to those tuning in, and communicate solutions to your clients and prospects who are actively searching for them.
While the times are tough and the future is precarious, support your audience by creating content that helps them when they need it most. From blog posts to videos and case studies to social content, the opportunities are endless to get your voice out into the world, entice additional business, and do a little good while you're at it. Read on for three ideas to keep in mind while you invest in your content now and in the future.
Answer your FAQs. If you don't know already, we're big fans and believers of this concept here at Arco. By getting ahead of the run-of-the-mill questions your organization receives at the front end of your introductory conversations, time is saved, and pertinent information is communicated quickly and effectively. Although we prefer going the video route, choosing to commit to longer form content via a white paper on your website or short and sweet explainers weaved into a podcast can be just as effective. As long as you're addressing them from the get-go – you can't go wrong.
Repurpose and share. What's the point of working so hard to create one piece of content if you make it a one and done proposition? Repurposing as much content as you can will always be the smartest way to disseminate your information into multiple touchpoints. Just make sure you're always breaking it down starting with larger pieces and creating smaller snippets from there. (Think translating a process one pager to a digestible infographic or taking a media interview and creating quote graphic takeaways.) And once you have your individual pieces ready to go, spread them across as many channels as you can. Overcommunicating and oversharing aren't issues when it comes to content marketing – trust us.
Be the relevancy. Whether your business chooses to affiliate with a nonprofit or connects your mission to pop culture references, finding ways to bridge the gap between what it is your company does and making it interesting enough to draw attention is key. When it comes to anything content marketing related, get creative! Some of the best examples out there have little to do with organizational goals or services, and more with fun and/or unique ideas that are smartly executed. Don't be afraid to try new mediums, platforms, or delivery methods – you might be surprised by just how well your content is received by branching out. 
There doesn't seem like there's much we know for certain right now, but the fact that content marketing will alwaysbenefit your business one way or another is forever an idea to hold on to. Both for your internal team and your external contacts – defining, explaining, and showing who you are and how you help your target markets achieve their goals will never fail as a priceless value add, not to mention a business driver. So get your creative thinkers together and get ready to brainstorm – there's no better time to dive into content marketing than right now.