Celebrating 15 years of fueling companies' success
The year was 2005. The economy was booming. Marketing budgets were on the rise. Agencies were overloaded with work, and a budding entrepreneur saw an opportunity.
At just 26 years old, Andrea Arco was already a seasoned marketing communications professional with something special to offer—the perspective of having worked on both the client and agency sides of the industry. From both sides, it was clear to her that the agency model needed revamped. And if she wanted it to be done differently, she would be the one doing it.
And so, with a big vision and enough confidence in the impact she wanted to have on businesses to make up for her limited resources, Andrea sent out a call to agencies who were screaming SOS.
(Seriously, look at the very first brochure that went out to a cold list of 1100 East Coast marketing firms!)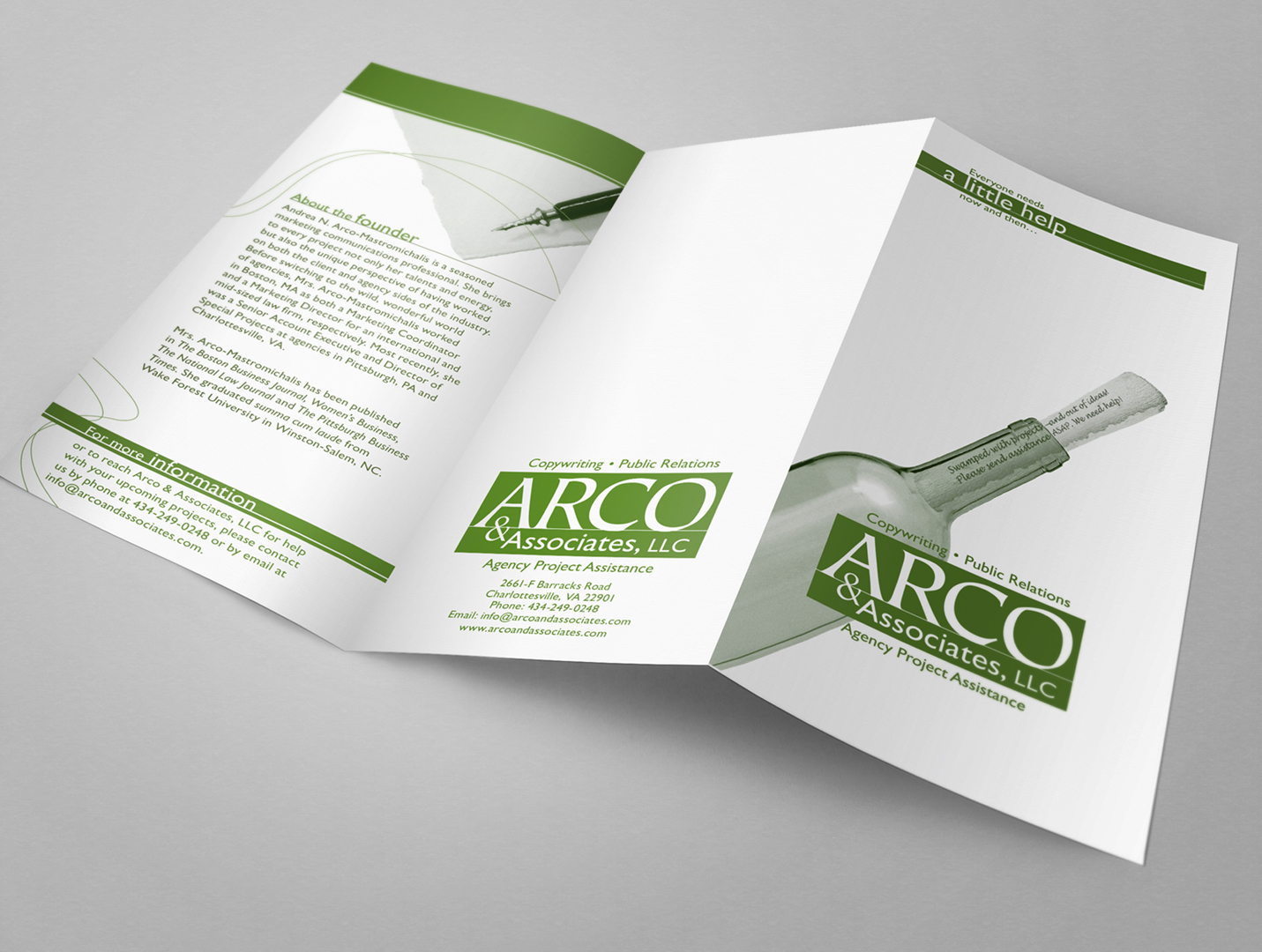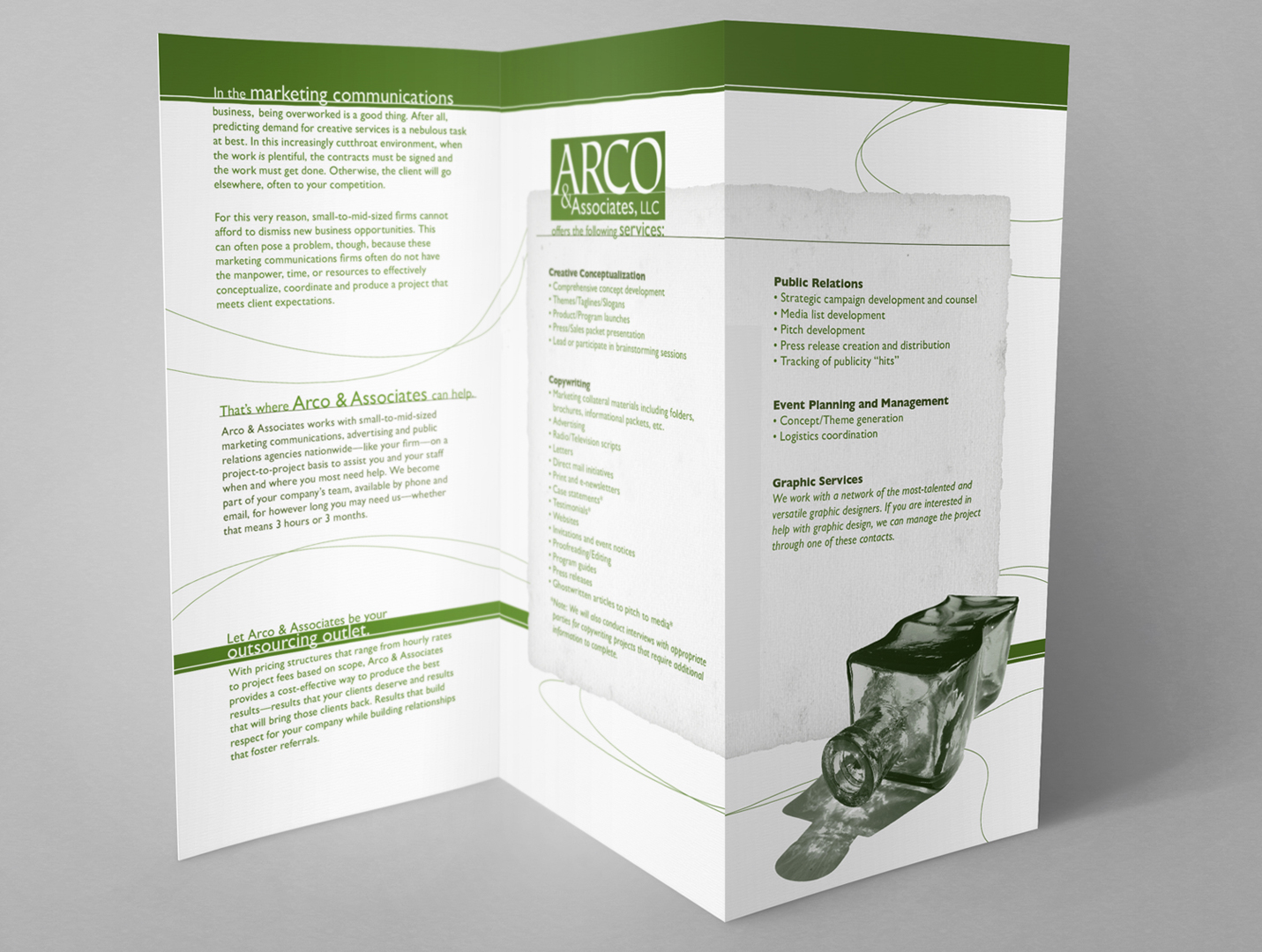 Sure enough, this message in a bottle made an impact. Arco + Associates was officially in business as a trusted resource for agencies to outsource overflow client projects.
By the time 2008 hit and marketing budgets started getting slashed by the second, Arco had become recession-proof. The company had established a reputation for quality, timely work that produced real results. This afforded Andrea the opportunity to start taking clients of her own as the larger agencies were forced to scale back their outsourcing. In fact, as we celebrate 15 years in business, Arco's very first client (who Andrea met while writing his website—a job from an agency that outsourced their copywriting to Arco in 2005) is still working with us today! It's the greatest testament to our commitment to building successful, sustainable partnerships with our clients.
There's something kind of magical about celebrating this milestone as we enter a new decade. The world of marketing—and the world in general—looked a lot different in 2005. Things were a bit simpler…slower…less constant demand. Yet, the principles by which we do business—and live our lives—haven't changed.
As marketers, no matter how tools and technology evolve, our mission remains: to solve marketing challenges and augment business goals through innovative, results-oriented strategies.
As people, despite the ever-evolving state of the world, it remains our job to look out for one another and remember that, as Andrea discovered 15 years ago, if we want it to be done differently, we might just have to be the ones doing it.